Board of Directors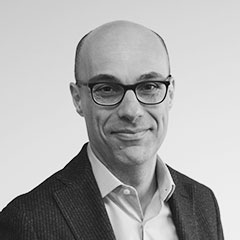 Matteo Monfredini
Chairman
Born on June 2, 1975 in Cremona, Italy, he began his professional career as a freelance software developer during his studies in Computer Engineering at at the Politecnico University in Milan. In 1999 he co-founded Network, his first entrepreneurial experience together with two other founders, a company specialized in network engineering & web applications. After 3 years he co-founded MailUp, today Growens, where he currently holds the position of Chairman of the Board of Directors and CFO.
Linkedin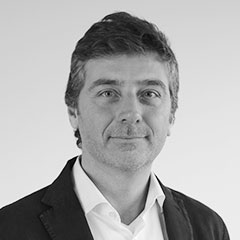 Nazzareno Gorni
CEO
After earning his Bachelor's Degree at the Politecnico University in Milan, Italy, he landed a strategic role in a consulting firm specializing in ICT Marketing and CRM. Five years later, he co-founded MailUp and today is its CEO. He also acts as adjunct professor of the Executive Master in Social Media Marketing & Digital Communication at IULM University, with a focus on Digital Marketing Management. Nazzareno is also co-author of "E-mail Marketing" (published by Hoepli), "Fare Business con Facebook" (Doing Business with Facebook, Sole24Ore) and "Social Media Marketing" (Hoepli).
Linkedin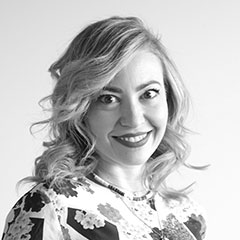 Micaela Cristina Capelli
Executive Director and Investor Relations
Graduated in Economics & Business Law and with a Master in Professional Coaching, she has developed her professional career mainly in Investment Banking. After working as analyst at the Equity Market Listing of the Italian Stock Exchange, she became Capital Markets Manager of Centrobanca and UBI Banca, and Capital Markets Director of Banca Esperia. She served as member of the promoter team and Board of Directors of Gabelli Value for Italy SPAC. Her areas of expertise include IPOs, extraordinary finance for SMEs and alternative investments.
Linkedin

Armando Biondi
Non Executive Director
Born on 23 July 1978. His long and varied career led him to become one of the top sports physiotherapists in Italy, a radio speaker and later a successful technology entrepreneur. He recently sold the startup he co-founded, AdEspresso, to Hootsuite. Today, he is one of the European Top Angels (with nearly 50 investments) and Guest Contributor for VentureBeat, Business Insider, Entrepreneur.com and Fast Company.
Linkedin

Ignazio Castiglioni
Independent Director
Ignazio is the Founder and Chief Executive Officer of HAT Orizzonte Group. The group is an Italian alternative asset manager, focused on private equity and infrastructure strategies, with EUR 400 million of target assets under management. Before he was Head of Private Equity of Vegagest SGR, an independent asset management group in Italy with more than EUR 3 billion assets under management (owned by Cattolica Assicurazioni, Banca Popolare di Bari, Cassa di Risparmio di San Miniato, Veneto Banca, and other independent Italian banks).
Linkedin