Beefree Named Among The 20 Most Innovative Companies Of 2020
Who doesn't like to end the year on a great note? For Beefree, the news came from Business Worldwide Magazine, who named our world-class email & content editing tool one of the Top 20 Most Innovative Companies to Watch 2020.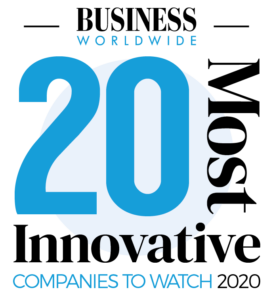 Now in its second year, the Business Worldwide Magazine (BWM) 20 Most Innovative Companies to Watch Ranking awards those companies that the judging panel describes as "trailblazing." This means they're going out there ahead of the competition by trying something new. This could be in terms of practice, strategy or product.
Another criterion taken into account is scalability, or each company's potential to grow in the future. Beefree has shown an impressive growth trend, posting a +59% nine month growth in 2020 vs 2019, led by the success of the Beefree product.
Massimo Arrigoni, CEO at Beefree, is featured on the cover of the related issue of Business Worldwide Magazine, with an extensive interview (also available here for online reading) where he casts light on the success of Beefree: beautifully designed email campaigns or newsletters are a key feature of effective marketing. Beefree empowers organisations to quickly create powerful emails with award-winning Beefree– Best Email Editor – and its extensive range of vibrant, simple to use templates.