MailUp Group Wins Deloitte Technology FAST 500 EMEA For the Third Consecutive Year
We are delighted to announce that MailUp Group was included in this year's Deloitte Technology FAST 500 EMEA ranking. At this link you can read the official press release.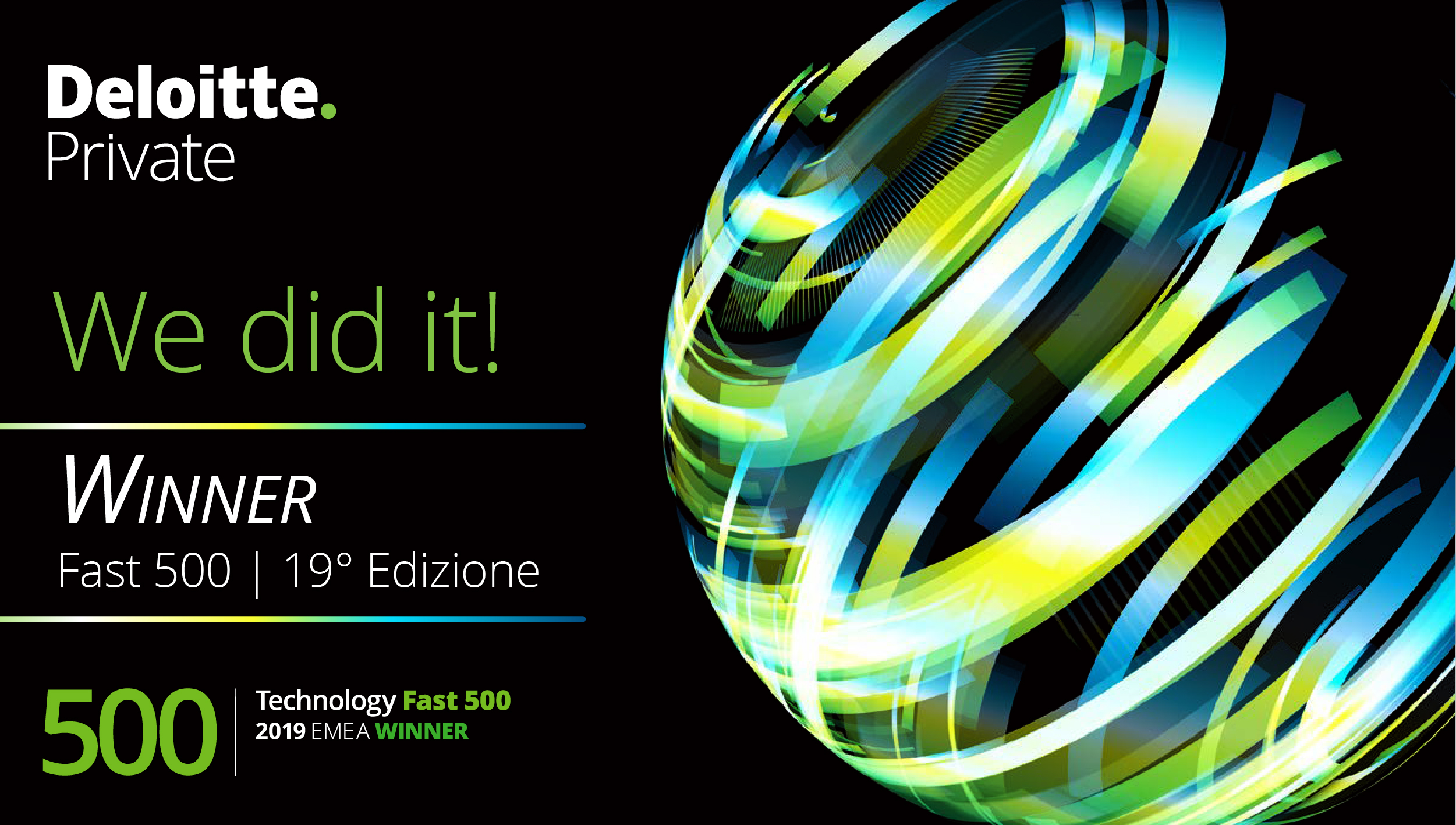 With an average sales growth rate of 323% over the period FY2015-FY2018, MailUp Group ranks among the fastest growing European high-tech companies.
The company was included also in the 2017 and 2018 rankings, moving from the 471st place in 2017 to 346th in 2018, to 350th in 2019.
"The third consecutive award of MailUp Group among European high-tech top performers confirms our growing commitment in technological innovation, which allowed us to become a benchmark in cloud marketing technologies, serving 23.000+ clients in both the SME and enterprise environment in 115+ countries worldwide.

Our ranking among the 13 Italian winning companies is a further stimulus to persevere, maintaining our investments notwithstanding the global economic crisis, and working on our vision of a Group bringing growth and technological innovation to our customers and investors worldwide, thanks to ethical and easy-to-use marketing and communication tools, developed with passion by an international team."

Nazzareno Gorni, CEO and founder of MailUp Group
13 Italian companies made the 2019 ranking. Beside MailUp Group (the only Italian listed holding company), the prize went to Prima Assicurazioni, Everli by Supermercato 24, Pikkart, Keytech, Exom Group, Techno Center, Intellienergy Technologies, Digital Angels, Easy-D-Room Engineering, Angiodroid, FiloBlu and Across.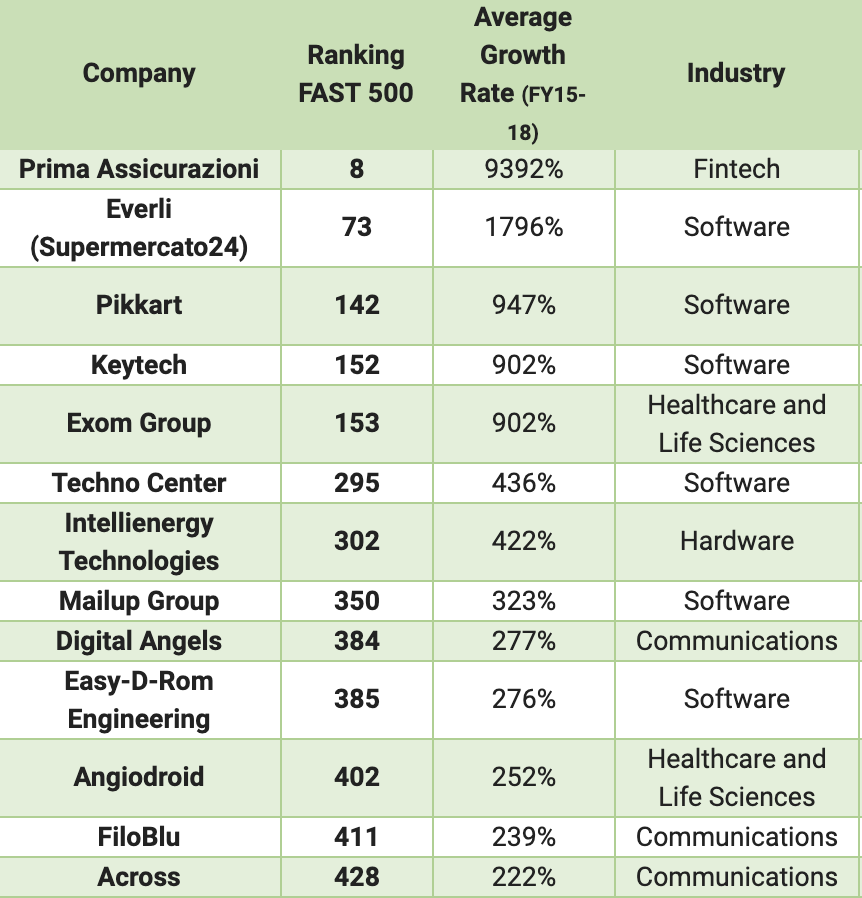 Find the complete ranking at this page.
The Deloitte Technology FAST 500 EMEA ranking, the annual program led by Deloitte in three continents – North America, EMEA and Asia-Pacific – amongst the most influential tech industry lists, which – as stated in a note released by the firm "rewards the effort and commitment of high-tech companies that recorded the highest sales growth over the last four years". 
Trends in the 19th Edition
Now in its 19th year, the program includes companies from 22 countries of the EMEA (Europe, Middle East & Africa) region. The average growth rate stands at 1,258% (as opposed to 969% of the 2018 edition), while individual growth rates of the winning companies range from 157% to 39,754%.
The top 5 ranking is dominated by three British companies (Revolut in the first place, OakNorth in the second and DivideBuy in the third) and two German organisations (Cloud & Heat and Fineway). 
The United Kingdom is the most represented country in the program, with 98 ranked companies. It is followed by the Netherlands (70), Germany (47), Sweden (46) and Belgium (35). With its 13 companies, Italy ranks 12th. 
The highest growing organisations belong to the Fintech (2777%), Environmental Technologies (2664%), Media & Entertainment (1245%), Hardware (1038%) and Software (1016%) industries. Software companies are the most represented in the ranking – 281 out of 500.