The garden that brings people together: Growers at Growens
There is a new project among the initiatives led by Growens towards the environment and the community – Growers at Growens.
In collaboration with Noocity, the company has chosen to invest in zero-km agriculture, offering employees a communal garden on the terraces of its Cremona offices.
Growers at Growens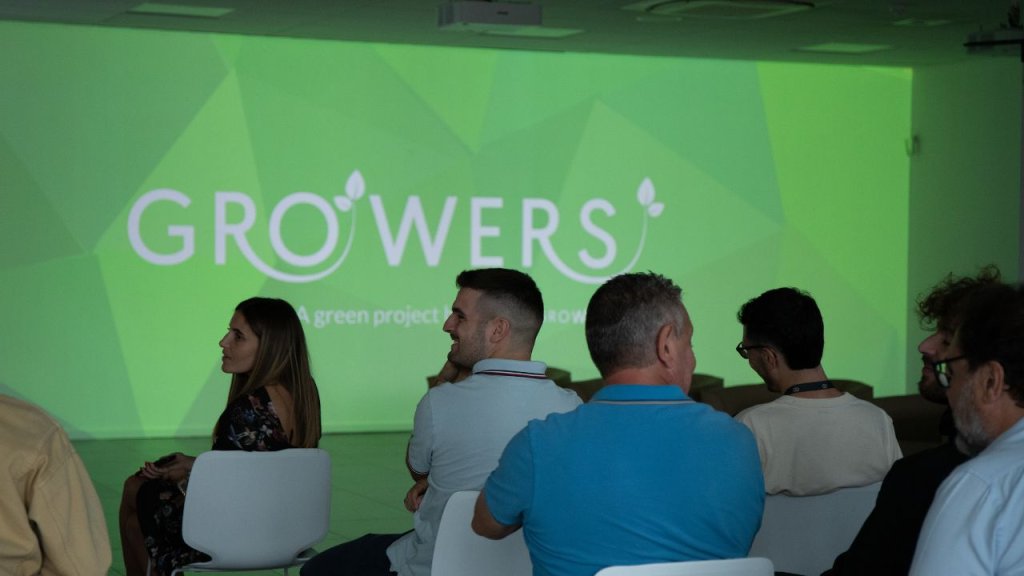 Growens employees will be the protagonists of this project, by taking care of a communal vegetable garden and by enjoying its products.
All this will help people to get closer to the Earth, to develop new skills and to cooperate for a common goal in which they can identify themselves.
The vegetable garden will be composed of several "growing beds" that include a sub-irrigation system and a worm composting kit. These allow to save almost 80% of the water otherwise used for a regular garden of the same dimensions, to store and distribute rainwater, and to recycle organic waste creating compost.
Furthermore, to keep employees engaged in this initiative, designated Growers will periodically share contents related to the garden itself, such as recipes, insights and reminders to participate in the activity.
Activities and maintenance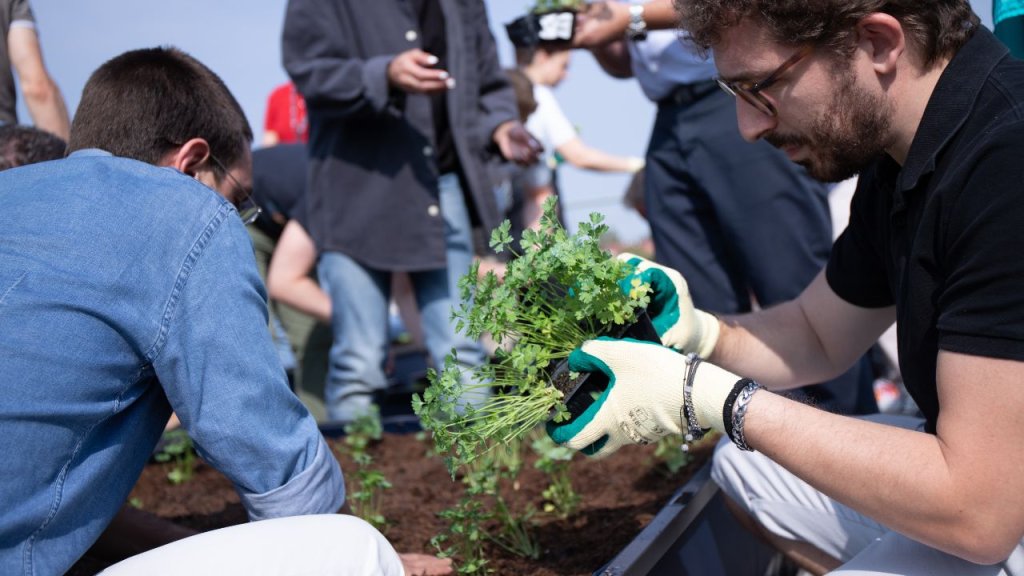 Employees will not be left alone during this new experience. They will be supported periodically by an expert, called Grower.
The Grower, who will support the employees in garden maintenance, will also organize team building activities, during which he/she will share valuable knowledge on ecology, agriculture, nutrition and well-being. All of this will allow Growens' people to develop new skills and improve collaboration with their colleagues.
What is the meaning behind the garden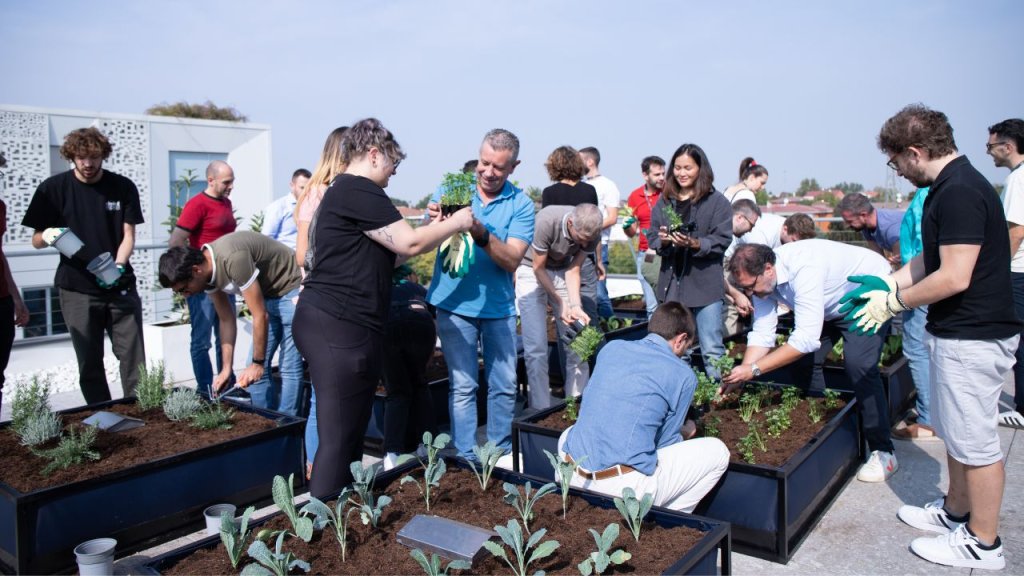 The choice to grow a vegetable garden perfectly aligns with the Group's values, especially the Caring one. It embodies the idea of ​​growth that the company has as a goal and it's an opportunity to make the offices a place to live meaningful experiences with colleagues.
Growens' care towards sustainability: the garden is an expression of dedication to the environment and to the community. This project is a concrete demonstration of how the Group can contribute to a more sustainable future by turning its external areas into cultivable spaces and giving its people the opportunity to access fresh local organic produce. 
Growens' commitment to growth: the name "Growens" represents the Group' commitment as a company towards growth, both for our customers and for our employees. This project reflects its desire to grow deeper connections, have new experiences, and create an even more welcoming and stimulating corporate environment.
Offices as places for new experiences: Growens want to transform its offices into places where everyone is able to enjoy new experiences with co-workers. The vegetable garden on terraces will be an opportunity to cultivate stronger relationships, grow together, and develop new skills.
To learn more about Growens' initiatives related to sustainability, please download our latest Sustainability Report.