Supporting Health Through Home Deliveries During Covid-19
During the months of the Covid-19 emergency, even the simplest activities – like grocery shopping – became a major challenge for many people. Local communities had to reorganise themselves quickly and innovatively to ensure basic services for citizens and minimum operations for commercial activities.
The city of origin of MailUp Group, Cremona, has been at the center of the Covid-19 emergency since the first days of the pandemic, risking social paralysis and the inability to guarantee access to basic services. 
To provide concrete help, as MailUp Group we have put our know-how and technology at the service of our local community, actively contributing to the A Domicilio project.
What is A Domicilio?
A Domicilio (Italian for "At Home") is an online platform connecting users and local businesses that provide home deliveries, providing contacts and useful information. The platform is free of charge both for the participating merchants and end users.
The application was born from the idea of a private citizen of Cremona and was developed during the pandemic by the digital agency Dueper Design, which has been collaborating with MailUp Group for years and whose offices are located in the Cobox coworking space, part of the CRIT consortium, of which MailUp SpA is a founding partner.
The platform is constantly updated: any interested business can fill out a form in order to join. From the beginning, the project was aimed at responding to a real, extremely urgent issue, helping to support local activities at a very difficult time.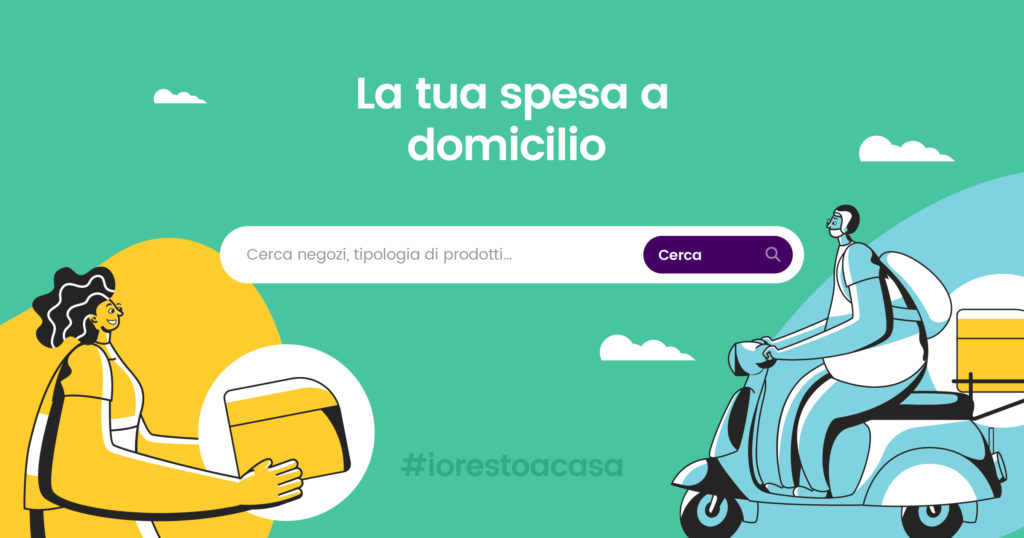 MailUp Group's Support
To support the project, MailUp Group acted in two directions. It lent its skills and know-how, and on the other hand it guaranteed the free use of the email and SMS sending platform of its MailUp business unit. Thanks to it, A Domicilio can enhance its communication, develop promotion strategies and give voice to the project.
"The current emergency is showing us how important relationship networks are in local areas. A Domicilio is a project that acts precisely on this local fabric, giving an answer to a problem shared by citizens, businesses, and merchants. MailUp was born in Cremona, and we are glad and honored to support the project, by providing our platform so that it can have a voice, grow, evolve, and create a fabric of cooperation and mutual support rooted in the local area".
Luca Azzali, General Manager, MailUp
Technical Features In Aid Of The Project
As well explained in this article on the MailUp blog (in Italian), A Domicilio leverages the advanced features of the MailUp marketing platform.
Its target audience is of two types: merchants on one side, to drive sign-ups to the program, and end users on the other, interested in news and promotions in their chosen location.
For merchants, the strategy included the creation of an editorial newsletter aimed at offering inspiration to better overcome the emergency period, by discovering the services developed by other stores.
In targeting end users, A Domicilio needed to segment the message according to the city or town of interest. In order to do this, it leveraged the personalisation engine, an advanced feature of the MailUp platform designed to retrieve content in real time from an external page (such as a site or blog or online store) and provide customised information for each recipient.
Wrap Up
During unprecedented times for its local community (and not only), MailUp Group is committed to make a real difference in helping businesses and citizens.
Its commitment began with the protection of its employees and their families thanks to a timely, widespread adoption of remote work from the very first signs of an epidemic. It continued with a number of actions in support of customers and communities.
Its active involvement in the A Domicilio project is a further step in supporting the local community in a moment of extreme hardship.