MailUp+Contactlab and Datatrics join the Netcomm Forum
Growens could not miss the 18th edition of the Netcomm Forum, the main Italian event about digital commerce. 
Among its Business Units, MailUp+Contactlab was a Silver Sponsor and shared its twenty years' experience in email marketing through stimulating workshops and a round table. Datatrics was present with a booth.
The event
The Netcomm Forum is the most important Italian event about the first growth driver for the Italian economy: digital retail, a sector that reached a value of 71 billion euros in 2021.
Eighteen years after its first edition, it keeps being a moment not to be missed for all experts and enthusiasts of this field at both an Italian and global level, allowing them to stay updated on the latest industry developments.
On 17 and 18 May 2023, Netcomm took up two exhibition floors of the Allianz MiCo in Milan, counting 30,000 participants, 300 sponsoring and exhibiting companies, 155 workshop sessions, 15 Netcomm Spaces, 11 sessions at the Netcomm Academy and more than 350 speakers.
Each speech (interviews, workshops and roundtables) was focused on one of the following macro-themes:
E-commerce in the world, Digital Export and the Marketplaces role

Digital Transformation, innovation and business strategies

The new omnichannel Customer Journey, from engagement to packaging

Technologies, organization and skills for e-commerce and Digital Transformation
MailUp+Contactlab at Netcomm
MailUp+Contactlab is the Growens Business Unit that offers customers everything they need to structure advanced marketing strategies via Email and SMS, as well as services that allow them to get the highest level of customer engagement.
Perfectly in line with the topics covered at the Netcomm Forum, MailUp+Contactlab supported the event as a Silver Sponsor. It also hosted two workshops, showing how its services can help email marketing activities by simplifying communication with customers, and took part in a round table where it shared its consolidated experience in this field.
Furthermore, the Netcomm Forum was the first physical and public event in which MailUp and Contactlab presented their combined offer together.
MailUp Speeches
Il Giardino dei Libri: growing steady revenues thanks to email marketing with MailUp 
The first MailUp+Contactlab workshop at the Netcomm Forum 2023 shared the successful case history of "Il Giardino dei Libri", the first Italian online bookstore focused on soul, body, mind and spirit, with an annual turnover of 9 million euros. Of these, 30% come from the email channel. This result was achieved thanks to the advanced profiling and segmentation tools of the MailUp platform, that now allow the company to send emails to approximately 350,000 subscribers and achieve an open rate equal to 23% (compared to the industry average of 15%).

Omnichannel and marketing in 2023, between innovation and budget optimization
During this round table, Daniele Pelleri, Marketing Director of MailUp+Contactlab, discussed the omnichannel approach and  its application in different field as SaaS, E-commerce and GDO with Fabio Meregalli, Ecommerce Category Manager of Decathlon, and Massimo Baggi, Marketing Director of the Selex group.
The discussion focused on the real existence of omnichannel marketing as a concept, on the effectiveness of this approach with regard of the maturity of audiences and companies, and on the usefulness of tools such as click and collect and augmented reality.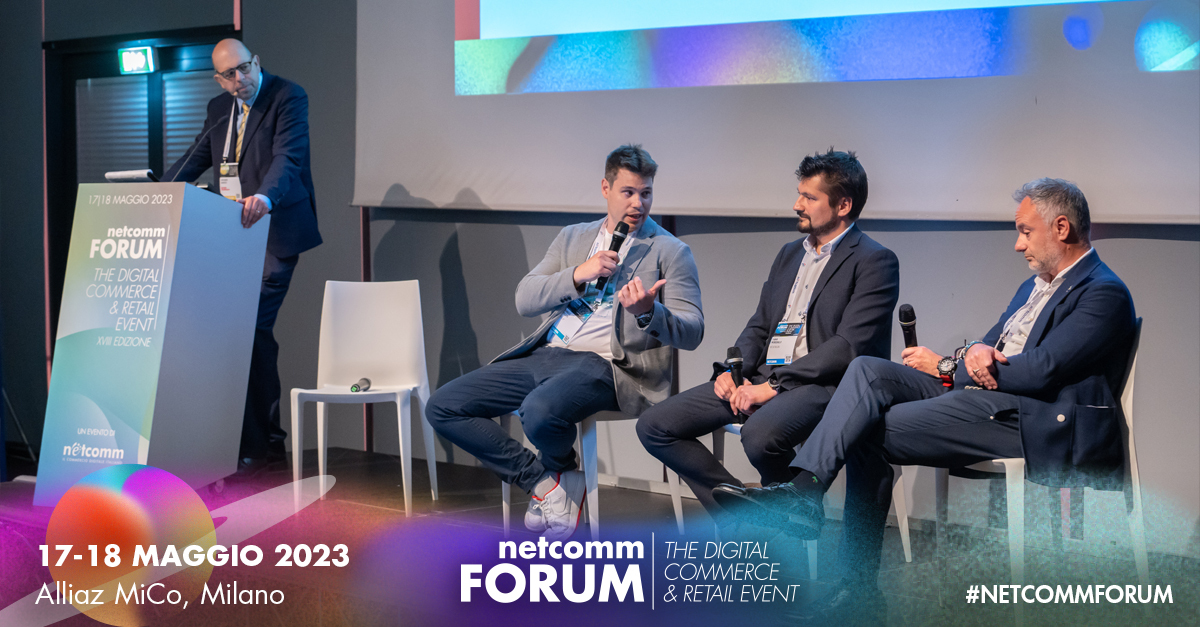 MailUp Partner Programs: how to earn up to 60% per customer 
During the third and final workshop, with a focus on MailUp's Partner Programs, Maria Teresa Lapolla, Key Account Manager – Channel Partner Specialist, and Marta Piccolini, Partner Marketing Manager, introduced a first-person testimonial from a Partner, Matteo Liperoti, owner and developer of 7180 SRLS.
Their conversation cast light on MailUp's three partnership schemes (Referral Program, Reseller Program, Associative Program) and showed with a real example how they enable Partners to grow their business while also enriching the range of offer to their customers.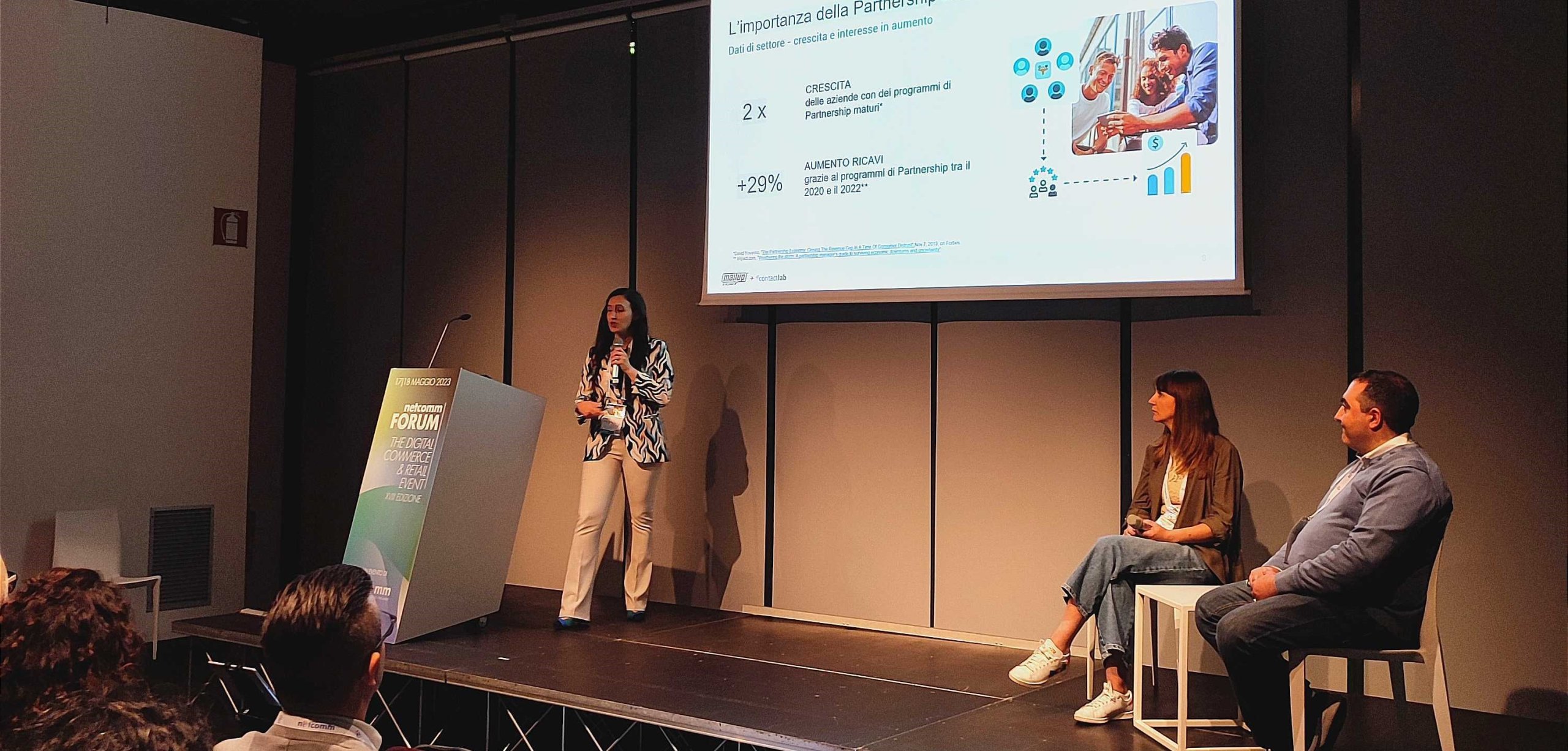 Datatrics at Netcomm 
Datatrics is the Dutch Business Unit of the Group. It sells a proprietary predictive marketing platform that can be used on a plug-and-play basis to create ever more relevant and omnichannel customer experiences, allowing marketers to increase customer returns.
At the Netcomm Forum, Datatrics manned booth A5 together with its partner Syfer. 
During the event, the team met many current and potential customers and partner agencies, explaining all the possibilities of the Datatrics platform in the best possible way, focusing mainly on the new module, Datatrics Analytical, an add-on to the software, specially designed for users who wish get more information from their data.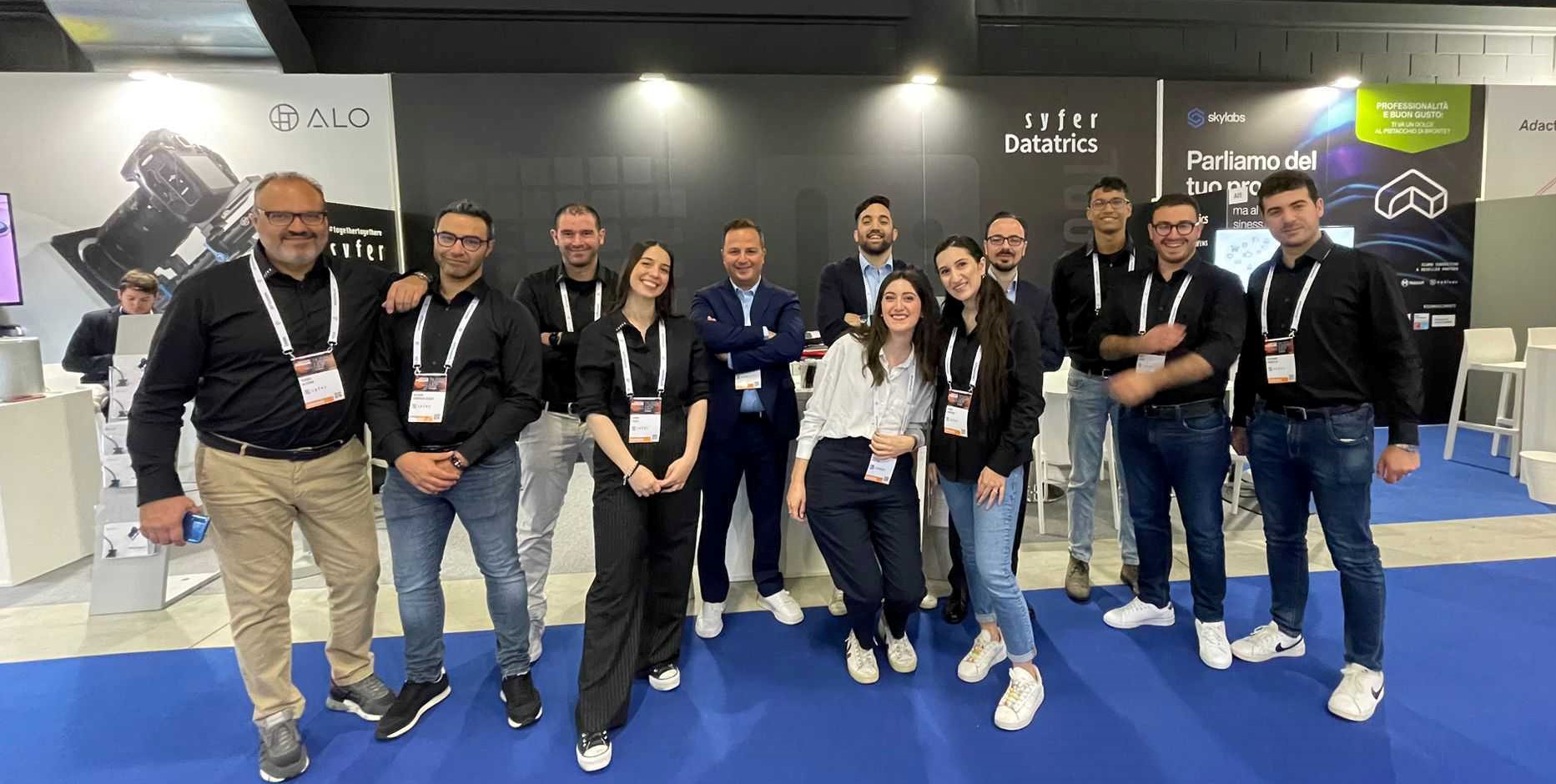 Like every year, the Netcomm Forum turned out to be a meaningful moment of discussion and Growens was glad to take part in it.
We look forward to the nineteenth edition!