MailUp Group (MAIL) announces free float above 36%
MailUp S.p.A. (MAIL) (the "Company" or "MailUp Group"), a company admitted to trading on the multilateral trading facility AIM Italia and operating in the cloud marketing technology field, has announced that they were notified (with respect to internal dealing regulations) several sales that certain relevant shareholders, namely Mr. Luca Azzali, Mr. Matteo Bettoni, Mr. Nazzareno Gorni, and Mr. Alberto Miscia, performed on the market for a total amount of 120.000 MAIL shares, as disclosed between 12 and 20 February, in view of increasing the free float and consequently the share's liquidity.
As a result of the above, estimated free float exceeds 36%.
The resulting shareholding composition is as follows: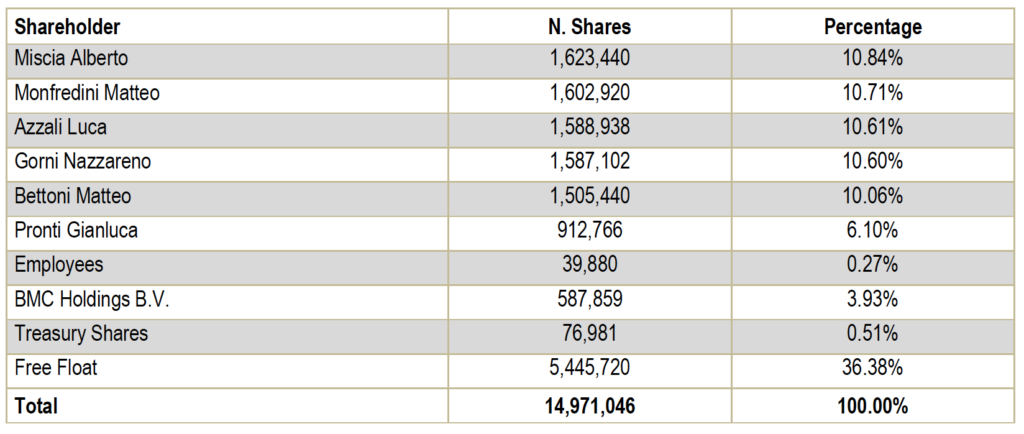 The Company also notifies that the address of the corporate headquarters is now situated at Via Pola, 9 – 20124 MILANO (ITALY).
Download the press release