Datatrics updates its CDP: new Audience 2.0 and Touchpoint Builder
Datatrics, the Business Unit of the Growens Group, released two new features for its CDP (Customer Data Platform): Audience 2.0 simplifies and optimizes the customers and visitors profiling, while Touchpoint Builder allows to create personalized touchpoint in a very short time without the use of HTML and CSS codes.
Audience 2.0
To create efficient and personalized marketing campaigns, it is necessary to have as much information as possible about each customer and visitor, in order to understand who the recipients of a specific campaign are and what characteristics each touchpoint must have in order to create conversions.
The new Audience version allows users to create a new customer profile containing information about up to 50 touchpoints, offering better profiling and real-time data updating.
Audience tracks every operation performed by the software, showing and explaining each process in a clear and transparent way to users.
Furthermore, the criteria underlying the creation of the user profile are fully customizable, quick and easy to set thanks to the new user friendly interface.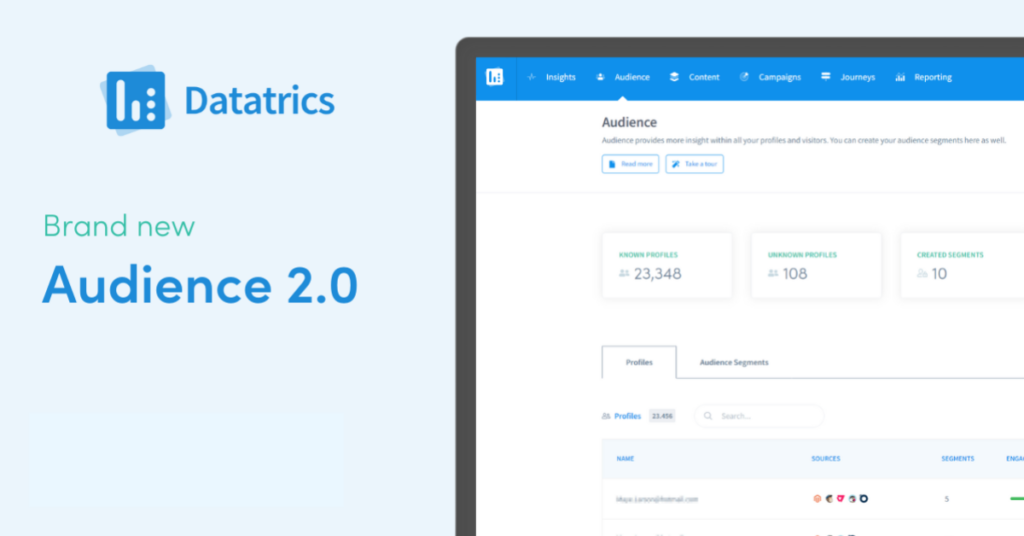 Touchpoint Builder
Very often the touchpoints creation, whether they are pop-ups or banners, requires coding and design skills that Marketing Teams do not always have.
To overcome this problem, the new Datatrics Touchpoint Builder allows users to create any kind of touchpoint in just a few minutes, taking advantage of the no-code "drag & drop" feature, relying on the templates of BEE, the Business Unit of the Growens Group.
This allows anyone to customize the touchpoints design from every point of view (including graphics) and even decide where and when to make them appear on a web page.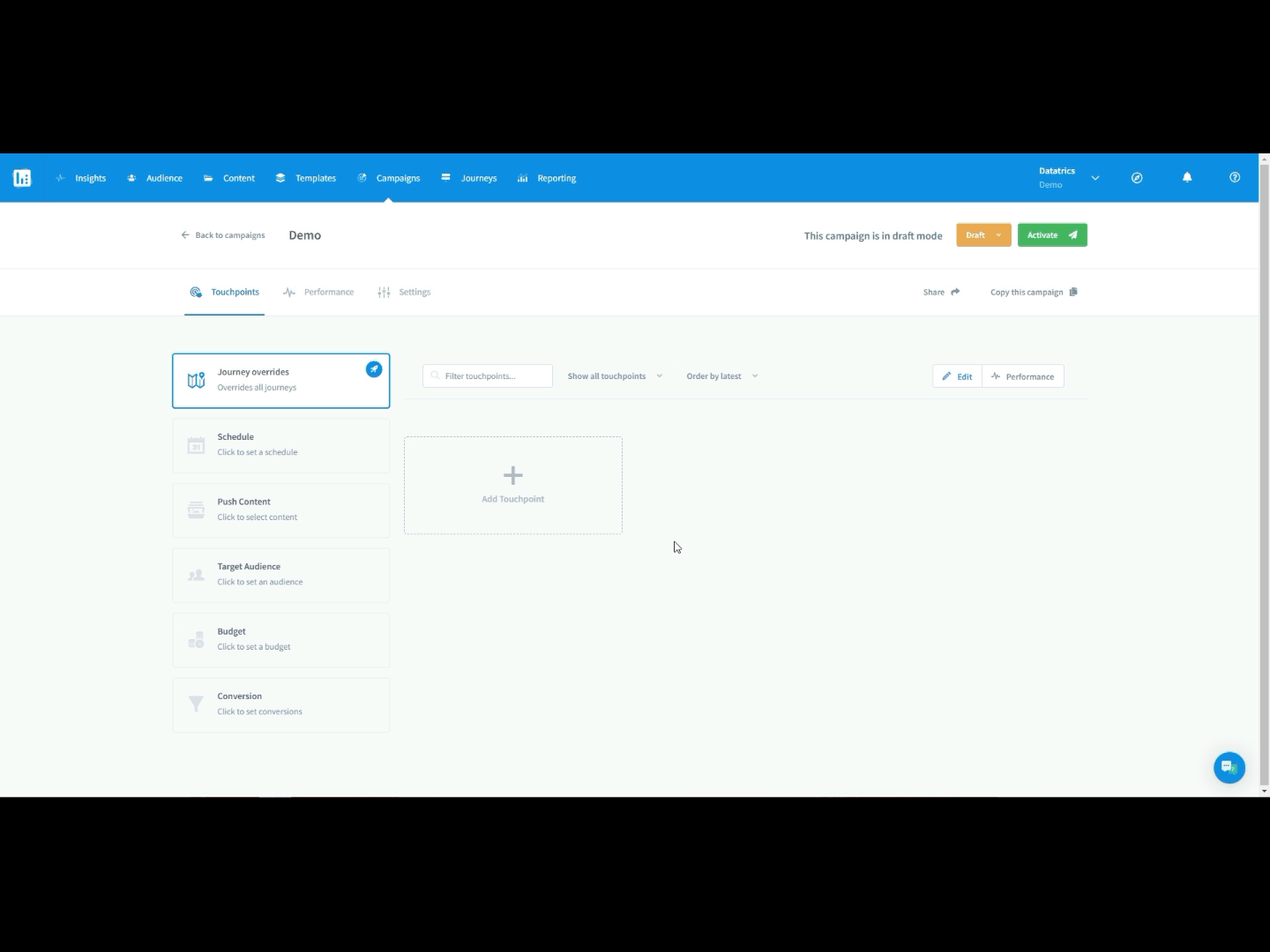 The evolution of Datatrics
Datatrics is a Business Unit of the Growens Group based in the Netherlands and specializes in helping companies develop personal connections with individual customers.
Its self-learning and ready-to-use CDP platform creates personalized customer profiles in real time, allowing you to identify the best touchpoints to engage with current and potential customers in the most suitable way, place and time.
Datatrics evolution
2012: Early Customer Data Platform (CDP) developer Bas Nieland founded Datatrics, integrating

marketing solutions and data dashboards

for the benefit of marketers.

2014: An

intuitive interface

is developed that makes it easy to access multi-source data, with an algorithm capable of analyzing them and proposing relevant actions.

2017: A new office opens and its innovative CDP platform is launched.

2018: Datatrics is

acquired by Growens

, gaining new investments in the platform.

2020: Datatrics expands its horizon both inside and

outside Europe

.

2022:

Two new innovative features

are launched on the CDP platform, Audience 2.0 and the new Touchpoint Builder.
Do you want to try the new Datatrics features?
Activate the free plan now, it's quick and easy, just fill out this form.