MailUp Group companies benefit from synergies as intercompany transactions climb 104% to Euro 1.214.646 in HY1
MailUp S.p.A. (the "Company" or "MailUp"), a company listed on "AIM Italia / Mercato Alternativo del Capitale", a multilateral trading facility regulated by Borsa Italiana, and operating in the marketing technology industry (Reuters: MAIL.MI) (Bloomberg: MAIL IM) (ISIN IT0005040354), shares the results of intra-group collaborations among the different portfolio companies.
In HY1 2017, intercompany transactions have increased substantially when compared to 2016.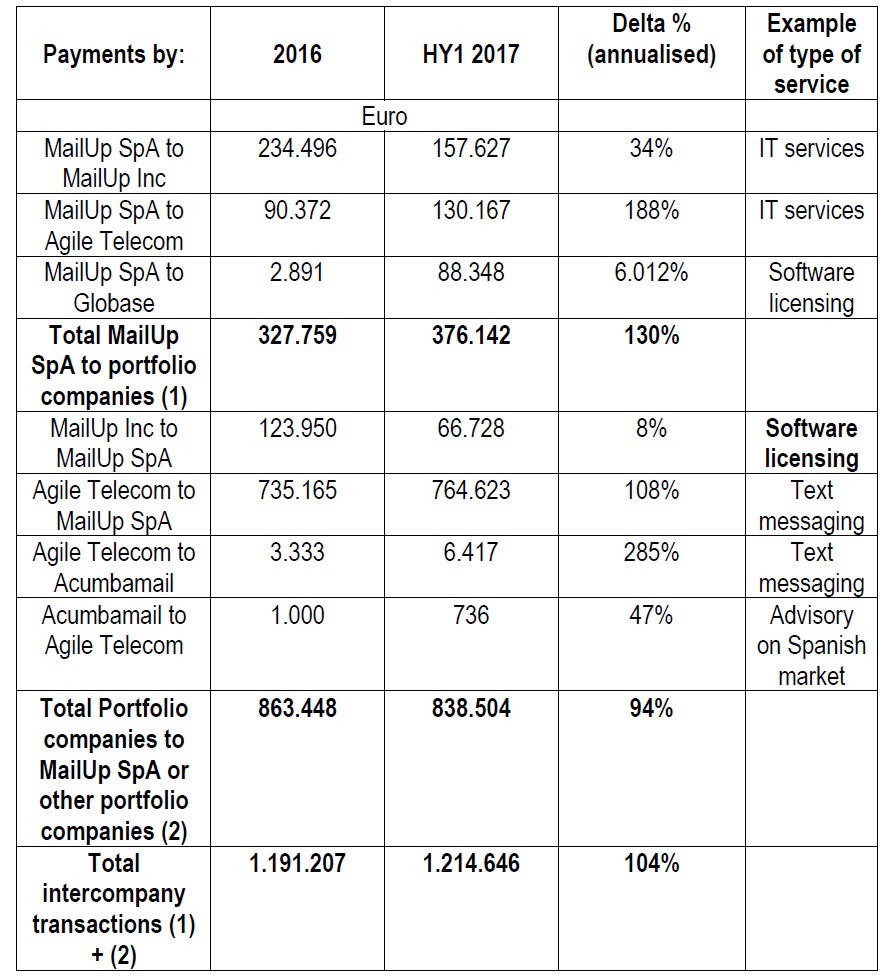 In MailUp Group each company operates in an independent way. Synergies are created bottom-up, stimulated by the managers of the different portfolio companies.
Intercompany synergies are in progress also in the second half of the year.
Note – HY1 2017 figures note above have been doubled for the purpose of calculating the annualised Delta %.