Value Team: On A Mission To Develop A Shared Corporate Culture
The first step on the way to a solid corporate culture is to identify corporate mission, vision and values. And then? How to make sure that these identity items don't end up being pretty posters hanging above the reception desk, and little else? The work must happen with and by the people.
That's why in 2018 we kicked-off our first official Value Team, a cross-organisational group of people on a mission to support the development of a shared corporate culture and to generate value through cross-industry, constructive ideas.
The true meaning of this group is to help people become active members and promoters of the company, by encouraging them to take care of and be responsible for its growth, by bringing in their points of view and needs, and by coming up with collective solutions. 
We truly believe that innovation doesn't come from one lone genius, but instead stems from teamwork, different experiences, new perspectives and points of view: this is the foundation of this 7-member team.
In the beginning
The Value Team project was born three years ago, as a one-year pilot included in a broader Group Cultural Identity project. It was part of the initiatives we launched to encourage involvement, participation and spreading of our values within the entire corporate population.
Then, given the enormous positive value and engagement that the Team members brought within our organisation, we decided to turn it into a regular program and to appoint a new Value Team every year.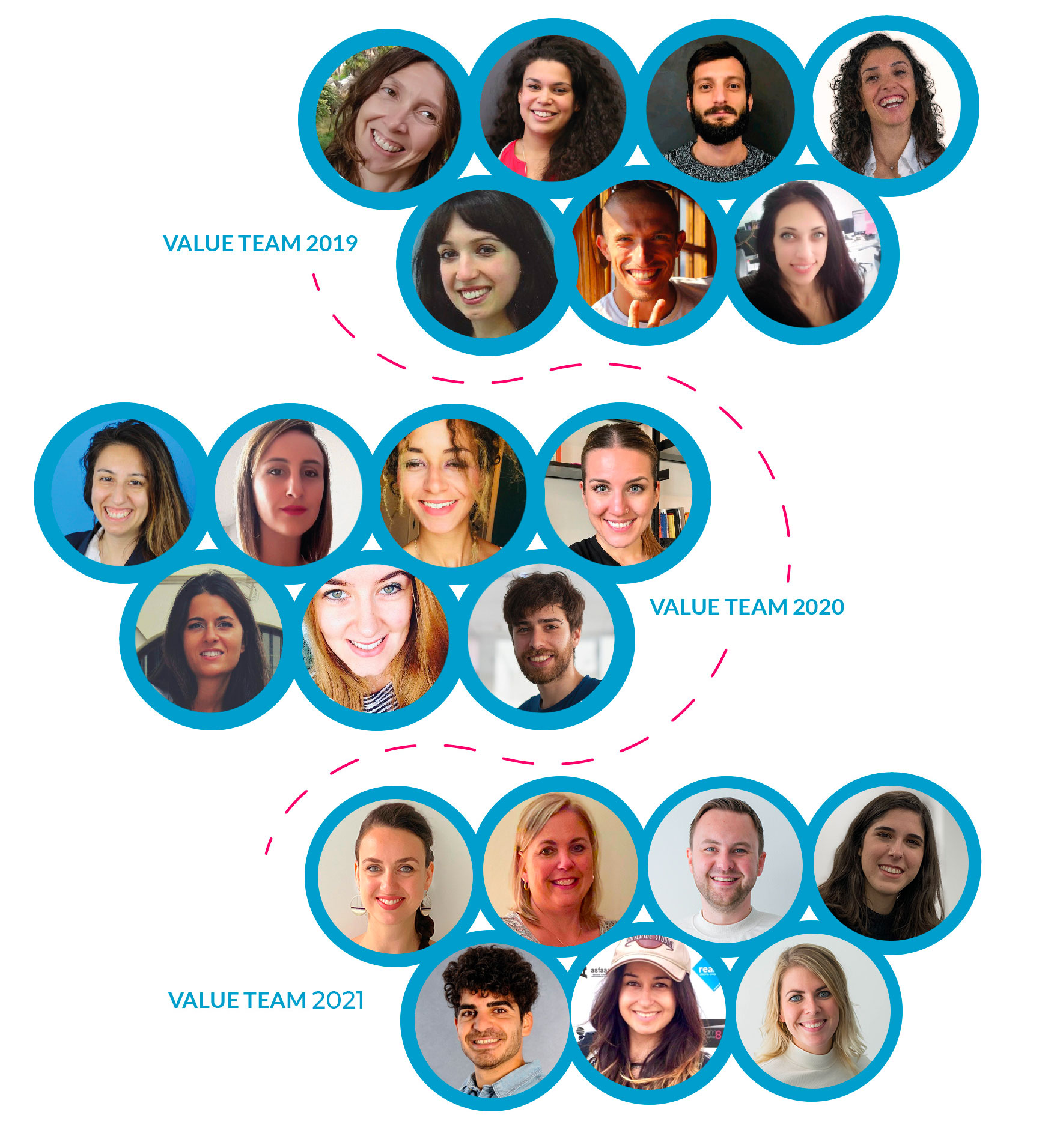 The role of the Value Team during the Covid-19 emergency
In normal times, this Team is of fundamental importance in the company as it creates engagement and allows employees to really make a difference by improving our work environment and by turning our values into actual initiatives.
During the 2020 lockdown months, though, the feedback collected by this team provided a key starting point for the decisions to be made.
The team acted as a bridge between the people and the company, gathering needs, fears and requests that perhaps, without a solid bottom-up reference point, would have been lost or would not have had the same impact on final decisions.
The strength of this team is precisely this: to give voice to people's needs in a faster and more impactful way.
Value Team manifesto
But what does the Value Team actually do? And why should employees join? All this is wonderfully explained by the Team Manifesto, as you can see here below.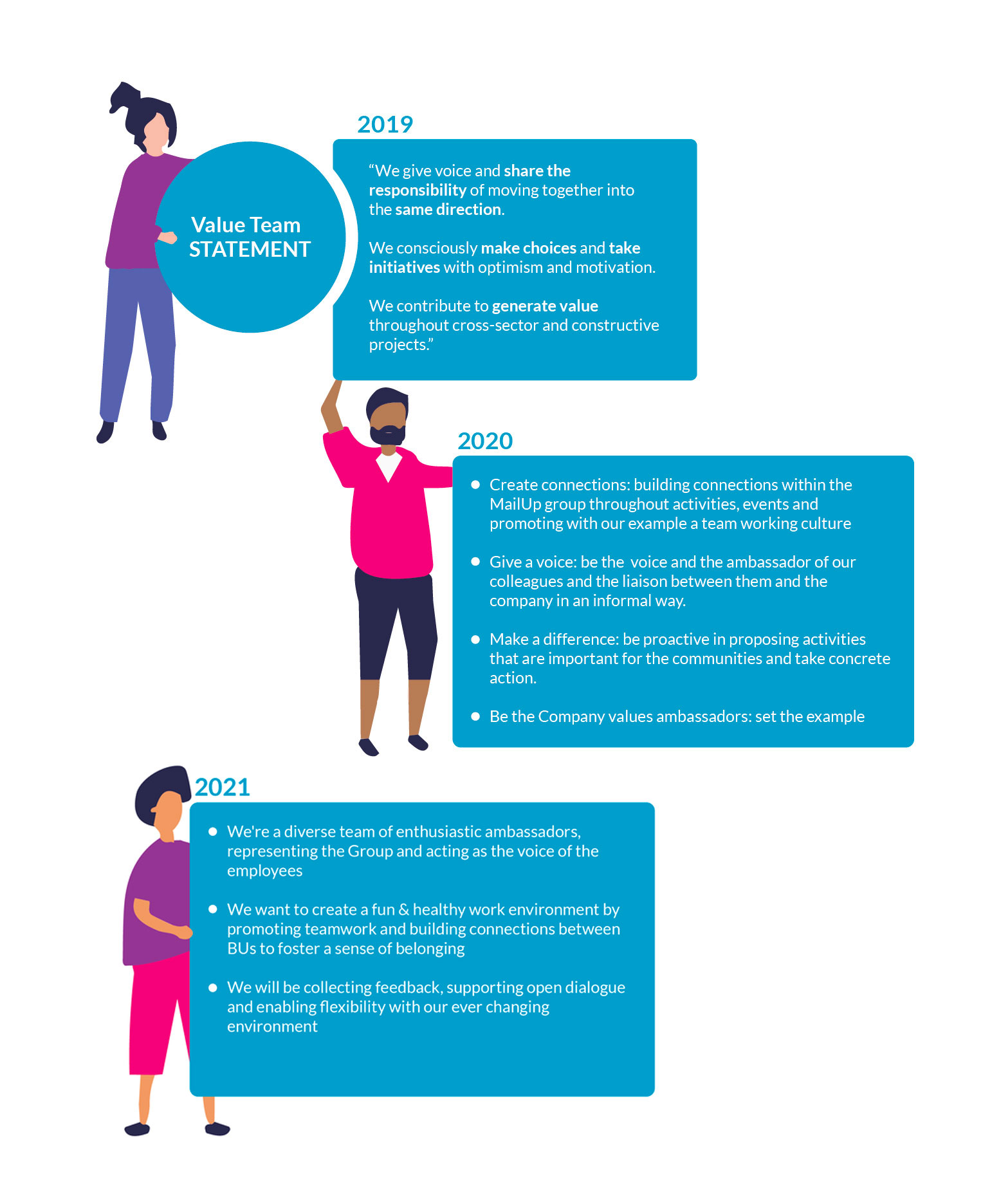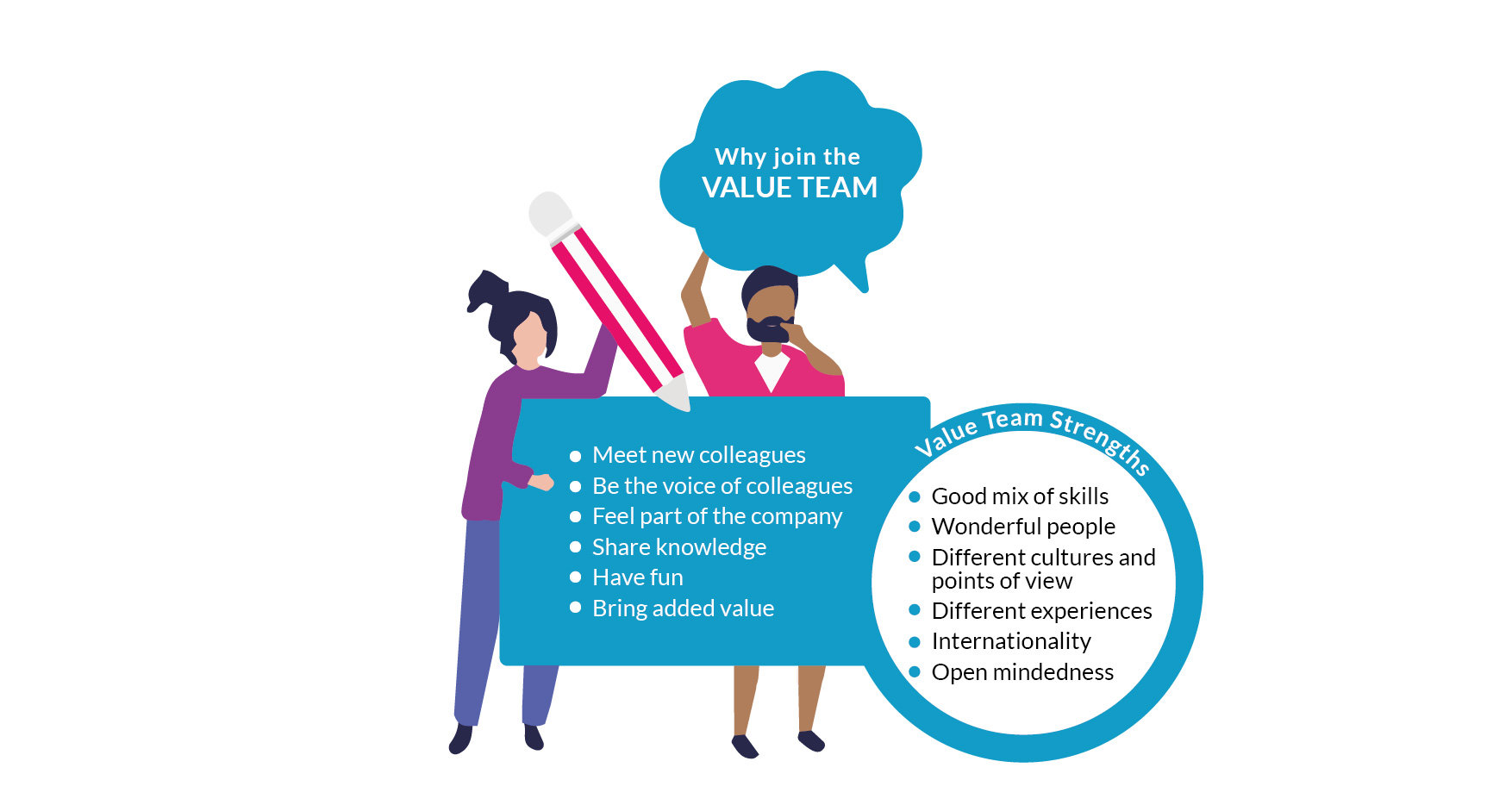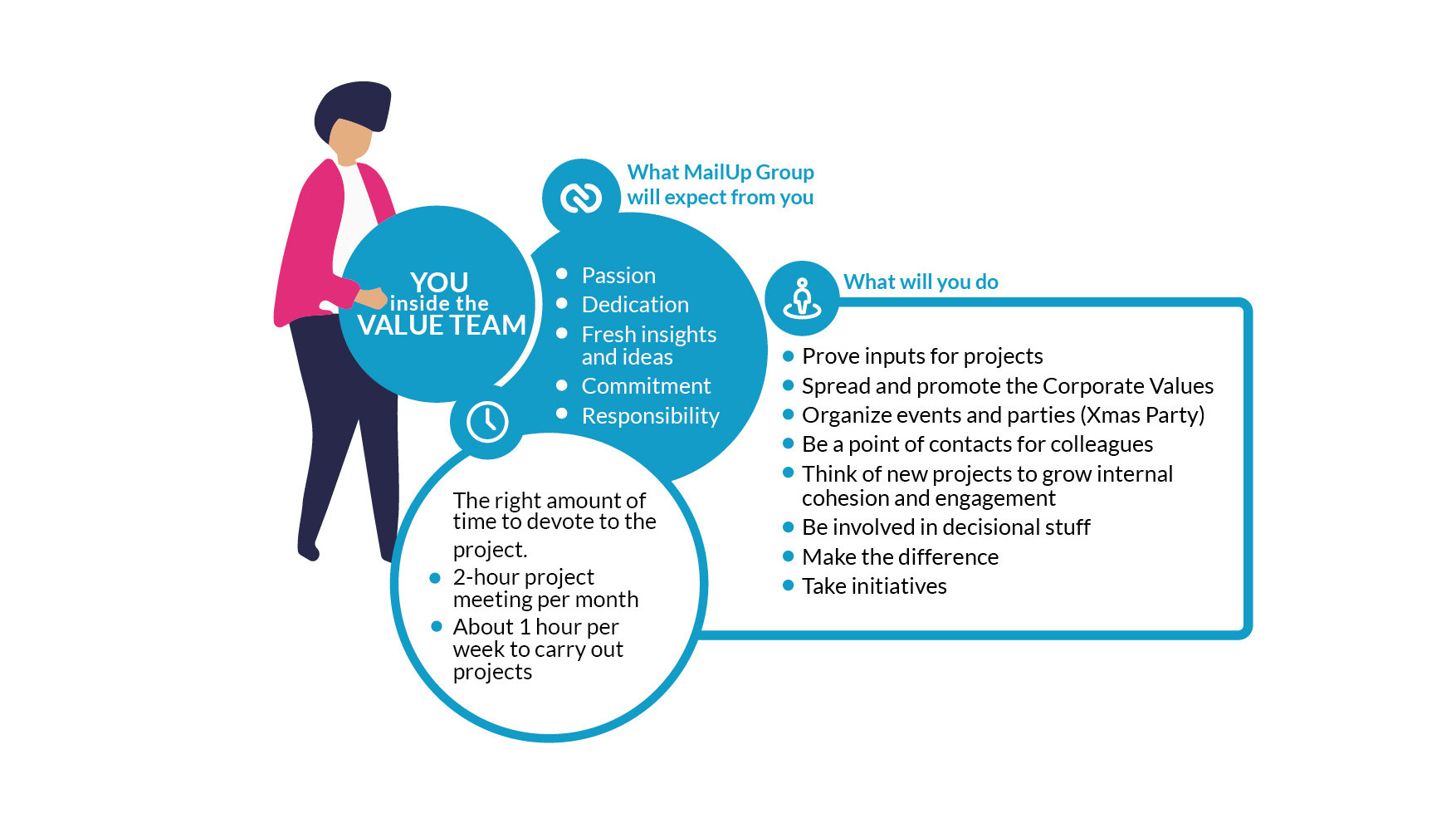 Including people with different roles, nationalities, seniorities and skills, the Value Team provide a small yet powerful source of diversity that can help bring new and more inclusive ideas on transversal processes.
We realise that the involvement of the Value team not only in the implementation and finalisation phases of new projects and strategies, but right from the design phase, allows us to structure a People Strategy that truly meets the needs of the people who live our work environment every day.