It's hard to deny: 2020 was an extraordinary year, in the original sense of the term – far from anything ordinary. It was a decidedly challenging year, when everyone at MailUp Group (and collectively as a company) was forced to face unprecedented circumstances and to adjust their way of life and of work to cope with them. 
The Covid-19 Challenge
Even in the midst of a global pandemic, our focus stayed on our business goals and on our people, while striving to make the most of a situation that presented new and unforeseen challenges.
Pretending to be superheroes doesn't help (and would be just shy of dishonest, anyway) – so we will not deny that we had our moments of discomfort, when nothing seemed to go right, obstacles kept piling up, and the reward for a lot of hard work was very far beyond the horizon. We felt disheartened, isolated, and nearly overwhelmed by everything that was mounting up around us.
As our People & Culture Manager Eleonora Nardini stated in this article –
"I must admit, we were only part ready to face this emergency. We had to start over with our beliefs, both as professionals and as people. The real challenge shifted to being able to cope with uncertainty, solve unforeseeable problems, make swift decisions under pressure, balance reassurance and realistic optimism, communicate constantly and openly while preventing panic, show empathy, keep everyone engaged… In short, we must be twice the leaders we were before". 
And yet, we never took our eyes off the ball. We put the health and safety of our people first, adjusted what needed to be adjusted, invented new ways of collaborating, and we did everything in our power – at every level in the Group – to keep the business strong.
And it worked. We were able to end the first nine months of the year with a sales growth of +9.7% versus the previous year. No staff was laid off, nor any investments postponed due to the pandemic. 
Business Overview
As far as Business Units are concerned, all details on performance can be found in the Q3 sales data (also commented by our top management in this conference call). 
Here a quick recap:
Acumbamail showed high and steady performance in terms of growth and profitability. They launched a new product,

Gumbamail

, that enriches Gmail with email marketing features.

Agile Telecom sent almost 2 billion SMS. Its marginality improved and an innovative app for distributed delivery testing was released (

imsi.io

).

BEE proved the highest performers in terms of growth, with many new features released (including

co-editing

and

column management

), a catalogue with 500+ templates and a new product launched (

Page Builder

).

Datatrics implemented new product-dev processes and completed migration to AWS with a huge impact on product performance and customer satisfaction. Moreover, a

new website

and a new

Partner Program

were launched, the first

Partner Event

was held and a new

Insights feature

was released.

Within MailUp, a new organisation, new processes and a new operating model created an entirely new customer-centric structure, with key managers onboarded and new product features.
A Lookback Month By Month
And yet – the year was much richer than this. Let's drill down on individual months, for a comprehensive recap of everything that's happened in 2020.
Want to dive deeper into individual Business Unit recaps? Head here for MailUp's and here for BEE's.
January
The year kicked off with a move to new, stunning headquarters in the heart of Milan. Our evolution as a Company had had us quickly outgrow the spaces where we had been working for the previous five years. The new headquarters were designed after people's real needs, with different kinds of spaces meant to foster collaboration, concentration, innovation and social relations.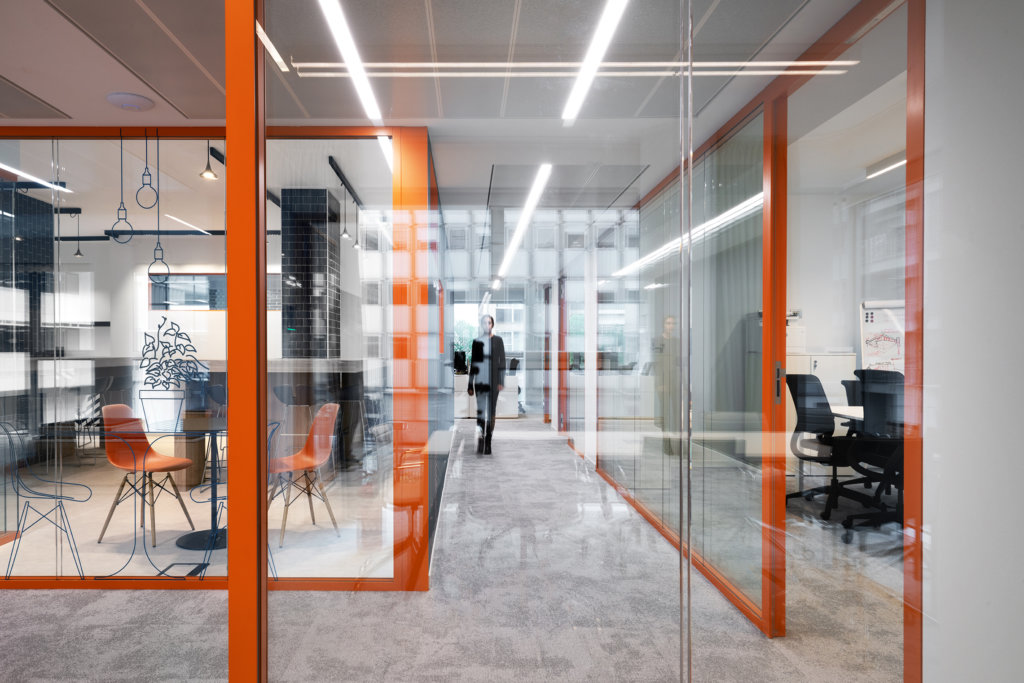 Unfortunately, the Covid-19 pandemic left us very little time to enjoy our new work spaces – but we are confident that we will be back soon.
Also in January, a new key manager joined MailUp's ranks – Davide Castioni, as Sales & Operations Director. His unique experience in creating synergies across sales and digital provided the means to strengthen a strategy revolving around individual customer needs.
Read the press release (in Italian) >
February
As the pandemic struck, MailUp Group promptly prepared a response plan, since the health and safety of employees, collaborators and their families comes first in all circumstances. Offices were immediately closed in Italy, and over a single weekend the whole Italian population turned to full remote work. The international offices were closed soon after. 
Thanks to the Group's culture and work approach, the shift to full remote work did not involve any disruptions to business operations, which carried on regularly.
To help clients cope with the Covid-19 emergency, MailUp Group and some of its Business Units structured a program of dedicated activities and initiatives, in accordance with the caring principle which is one of the Group's core values.
More details on such initiatives >
March
The Board of Directors approved the draft individual and consolidated financial statements as of 31 December 2019. Our revenues grew +51% YoY, standing at €60.8 million.
Read the press release, Download the full financial statement, or Watch the conference call >
In 2020 the People & Culture department started implementing a challenging project – the introduction of a Total Rewards Program. By creating clear and meritocratic career paths and implementing rewarding systems, MailUp Group aims to create a structure that drives people's motivation towards the achievement of corporate goals set on a yearly basis.
April
On the wave of creating a new customer-centric organisational structure, Giuseppe Vadalà joined MailUp as Customer Value Manager, in charge of implementing and developing the customer value management and analytical CRM activities for the entire MailUp business unit. Today his team supports sales, marketing and product campaigns leveraging customer behavior as a starting point.
Read the press release (in Italian) > 
April also witnessed a major turn in BEE's evolution – the addition of a Page Builder to design beautiful web pages to the BEE Plugin family. The new tool responds to a clear and strong customer need, often asked for by SaaS companies, and completes the product offer of the BEE suite.
May
For the first time in its history, MailUp Group released its Sustainability Report. Almost 100 pages issued on a fully voluntary basis to account for our impact on the communities, people and environment we touch in our daily activity.
Download the ESG Report or Find out more on our Sustainability approach > 
Andrea Negri joined MailUp as Head of Product & Technology, being in charge of translating the company strategy into a compelling vision for both MailUp's product and technology, driving value for customers and delivering business results.
Read the press release (in Italian) >
June
MailUp Group was included in a list of small gems by IlSole24Ore, or the six best smallcaps currently on the market. 
Read the article (in Italian) >
July
July started with the launch of our very first investor survey, as part of our program of activities aimed at improving engagement and relations with investors. The Survey was created with the aim of gathering investors' point of view in an orderly and structured way, on a series of important topics, in order to better address future business choices.
For the third consecutive year, MailUp Group was included in the Deloitte Technology FAST 500 EMEA ranking. With an average sales growth rate of 323% over the period FY2015-FY2018, our Group ranked among the fastest growing European high-tech companies.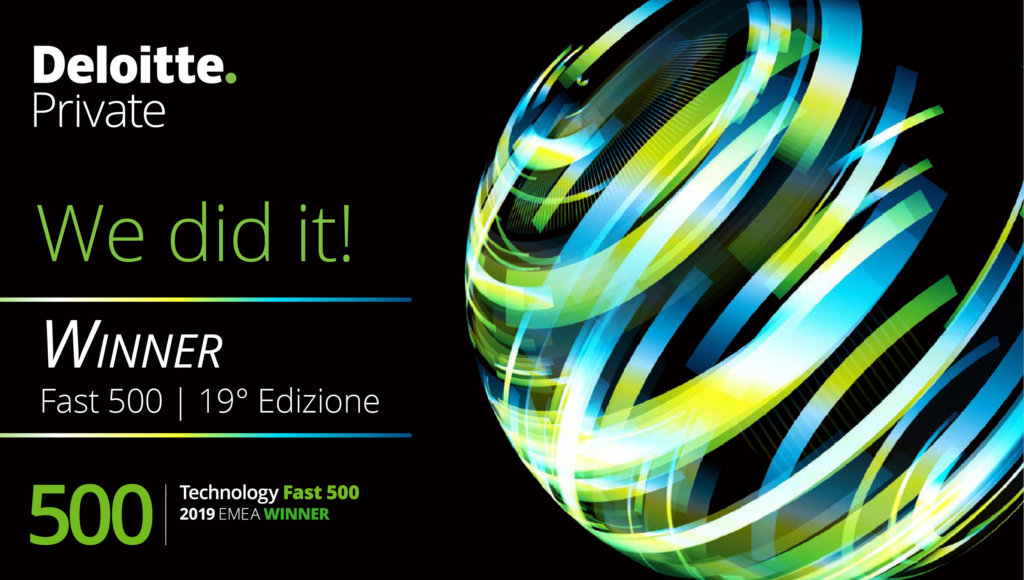 MailUp Group was also included in the 2017 and 2018 rankings, moving from the 471st place in 2017 to 346th in 2018, to 350th in 2019.
August
[Summer break]
September
September marked the release of the half-year report. The Group posted revenues up +8.1% and stable EBITDA notwithstanding the global pandemic crisis.
Go to the results or Relive the conference call > 
BEE kept up with its presence at major international events as planned, albeit with adjustments due to the pandemic. During the Autumn months, the Business Unit was present both at SaaStr Annual and SaaStr Scale, where Massimo Arrigoni held a talk about product-led growth.
Datatrics launched a new Partner Program in Italy, aiming at helping agencies find new customers. Through a certification program, ad-hoc technical and sales training, and benefits on the use of the Datatrics CDP, Italian agencies can now increase their revenues and customer base in a scalable way.
Find out more in this article (in Italian) >
October
Datatrics was a proud sponsor of the Engage Conference in Italy, where Group CEO Nazzareno Gorni held a successful talk exploring the future of Predictive Marketing. Simultaneously, Nazzareno earned the prestigious cover of Engage Magazine, with an extensive interview on our views on the future of CDPs.
Read the interview (in Italian) >
Acumbamail launched a new, innovative product – Gumbamail allows users to send email marketing campaigns to subscribers and contacts within Gmail without switching context.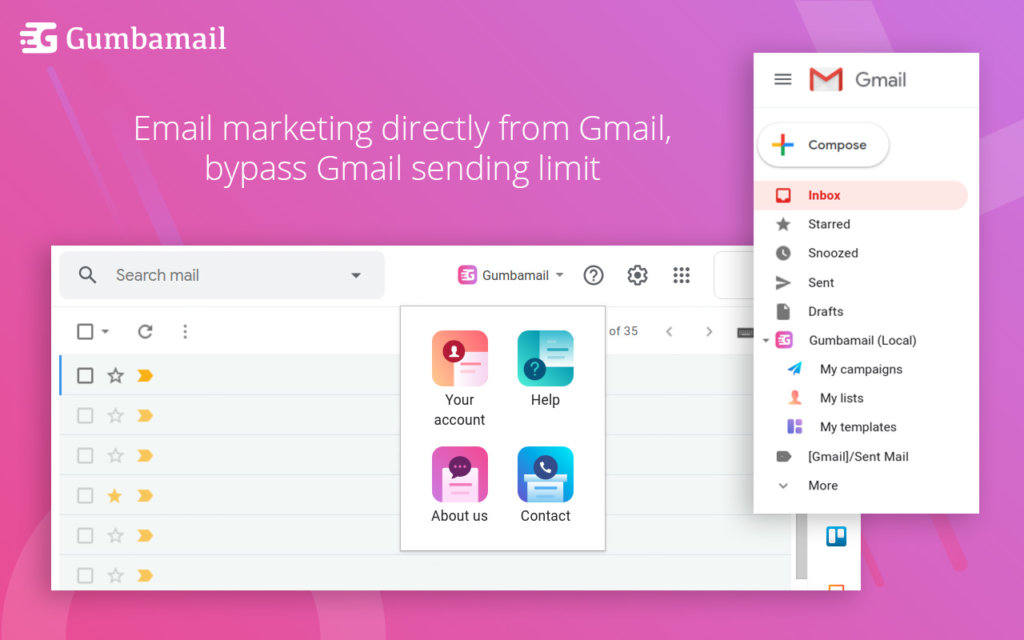 November
A case study related to our business unit Acumbamail was included in the prestigious 5th edition of the UX Metrics and ROI report by Nielsen Norman Group, alongside brands such as Atlassian, Shopify and Luxottica.
The case study covers a strategic experiment carried out jointly by the central Group Design department and the local Acumbamail Design team with the aim to improve usability and ultimately business metrics on the Acumbamail website.
Also in November, we proudly announced the achievement of an important result for MailUp S.p.A: the AGCM (Italian Market Authority) granted a legality rating with a score of ✭✭++, just one step away from the maximum score of 3 stars. The purpose of the rating is to reward companies that comply with the law, are transparent and operate according to sound ethical principles.
Get to know more in the announcement >
And that is not it: MailUp Group entered the "Growth Leaders 2021", the ranking of 400 Italian companies which achieved the highest average compound sales growth rate in the 2016-2019 period. The list is created and managed by the Italian financial newspaper IlSole24Ore, in collaboration with Statista, the German statistics web portal providing economic data and market research.
Read the press release or Discover the ranking >
December
Busy month for Datatrics. Beside launching a whole new website, the Business Unit organised their first online partner event. Almost all Datatrics partners watched the event from different countries such as the Netherlands, Italy, Norway and even the LATAM region.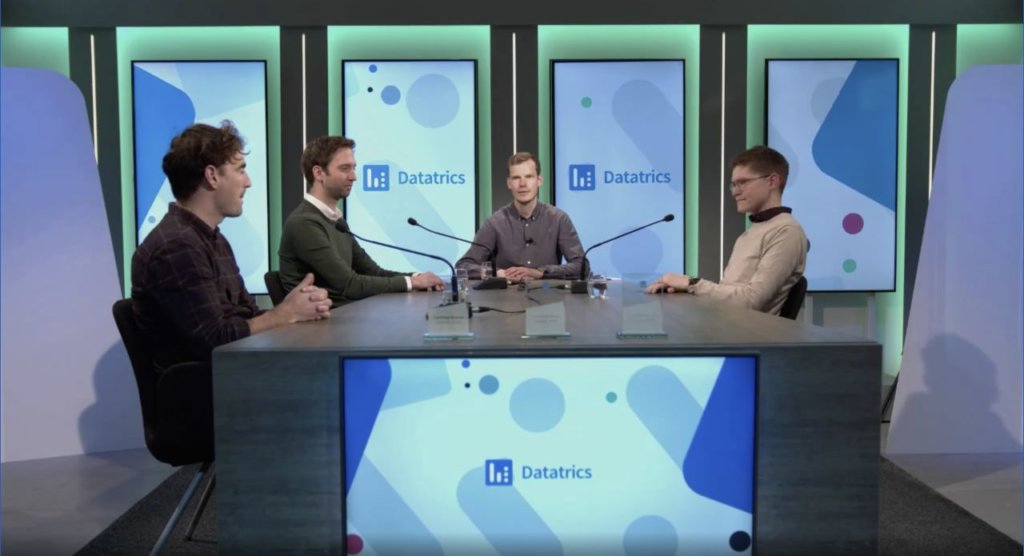 During the event, CEO Bas Nieland and part of the Product team talked about the company's vision for next year and interesting product changes coming up. Gold Partners shared their use of Datatrics and their vision on CDPs and personalisation.
Check out the new Datatrics website >
What Lies Ahead In 2021
We live in a very competitive and dynamic environment, we are accustomed to that and we know that in order to continue our expansion on a global scale, it is paramount to both execute our plans correctly and keep growing. 
Growth is not just a matter of sales and marketing: we need to constantly improve our products and the customer experience thanks to a specific care on design and customers. 
Each of the five Business Units has this goal, but with different flavours:
Acumbamail is constantly improving their strategies and products with a very lean and efficient approach. Good news could arrive from the newest product Gumbamail that in the first few weeks – without any marketing effort – already collected more than 200 free users, good ratings and the first six paying customers. 
Agile Telecom sales are highly dependent on the Covid19 lockdowns, so there is still high uncertainty on the topline. The focus will be on marginality and in testing some new products that could enrich Agile's offering with cPaaS subscription based revenues.
BEE has really exciting metrics, with BEEPro reaching new records every month and BEEPlugin that starts to recover after a challenging 2020, where Covid-19 forced many large corporations to stop or delay investments. It represents an example of successful execution of the Product Led Growth strategy (to know more on this topic,

watch the talk

that Massimo Arrigoni, CEO at BEE, held at SaaStr Scale). The products are well positioned on a global scale, in a quite large market. We expect that the new key hires in sales and marketing scheduled in Q1 will unlock a further acceleration by the end of the year.

Datatrics was able to overcome most of the Covid-19 challenges that deeply impacted the sales trend. This forced big changes in the go-to-market approach and in the related organisational structure, with new key people that will be onboarded within Q1. We expect to completely land this new strategy by the end of Q2 and thus experience a positive business discontinuity in Q4. 
MailUp reinforced its organisation with several new key hires. They brought expertise and ideas to foster growth beyond our current steady trend. The new growth strategies will take a few quarters to deliver and we expect our sales to progressively  accelerate with a controlled impact on marginality. Given the good signs coming from the Latam market, MailUp will invest more to develop that region and to find new exclusive partners to enter new markets. 
Wrap Up
On top of the business units strategies, we will continue to create value by developing synergies with the help of experienced professionals working at the Group level. We will also continue our scouting activity to identify good targets that can allow us to both strengthen our offer and increase our figures.
At the Group level we will implement a new ERP system for faster and automated consolidated financial reports. We will strive to disclose more and more information about our business KPIs, to increase transparency and allow everyone to track our performance more granularly and appreciate the value of our Business Units. 
A core focus of our 2021 will be on building an even stronger, better brand identity. This will involve several aspects of our communication – both internal and external – with significant changes that we cannot wait to unveil.
Here is to a great 2021. May it bring the health, serenity and success that our world needs.
—–
Article by Nazzareno Gorni, CEO, and Maria Giulia Ganassini, Corporate Communications Lead