Interview With Marcello, Fullstack Engineering Associate Manager
Our journey to meet the people that every day make Growens thrive and grow takes us today to the Development team of BEE, where we meet Marcello.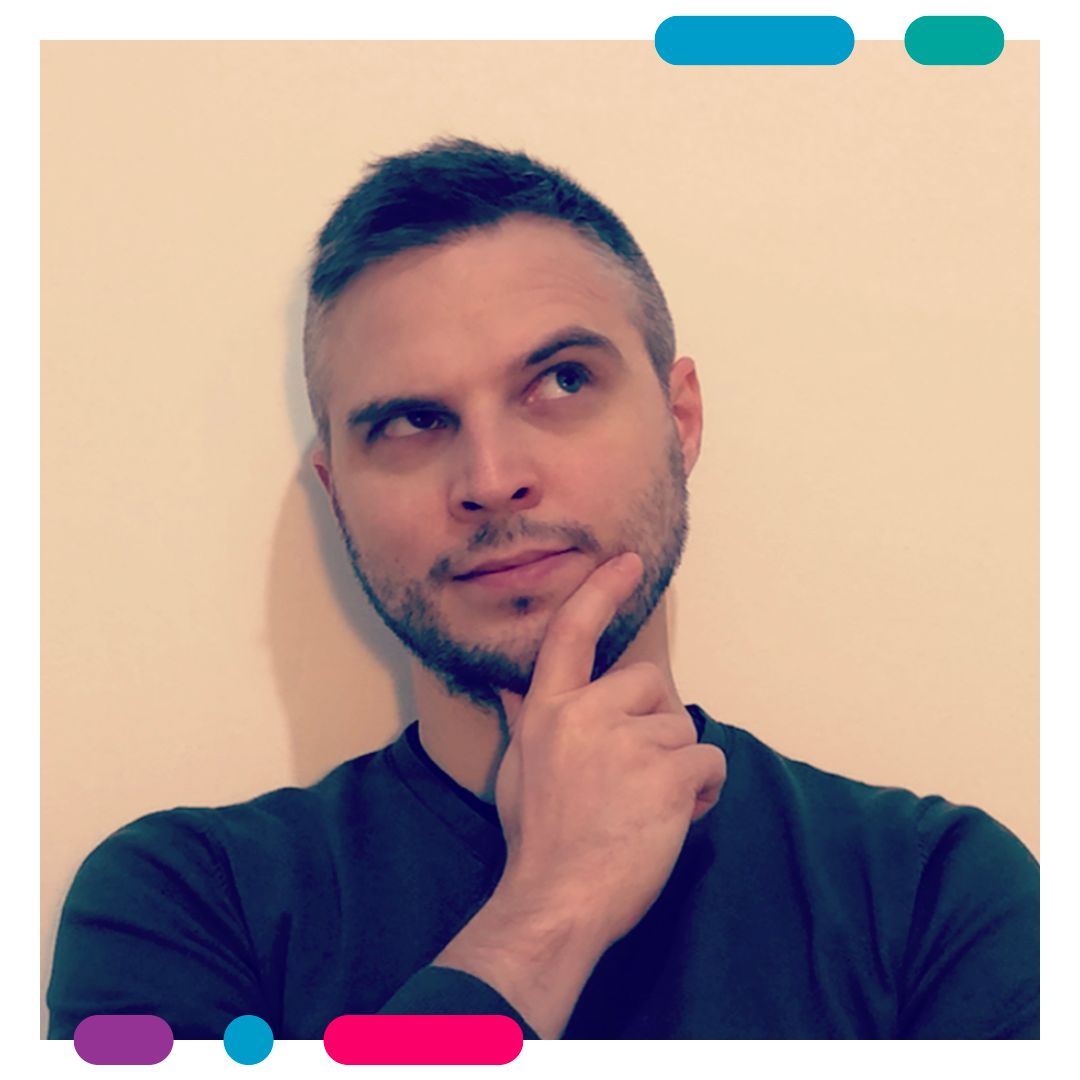 At 33 years of age, Marcello is one of our youngest people managers. As Fullstack Engineering Associate Manager, he leads a team of three within the Software Development department at BEE.
After meeting Sara and Yacouba, let's deep dive into the growth path of a young accounting graduate who chose to ditch balance sheets and found his way in coding.
Marcello, what brought you to join Growens?
Growens has literally been the offer you cannot refuse, but let's start from the beginning.
I started working when I was still graduating, thanks to a university internship. Continuously seeking new challenges and growth, I ended up in Milan as a software engineer for an IT consulting firm.
I enjoyed the job a lot, but I was looking to shift my expertise to different programming languages and tools. Moreover, the commuting from my hometown Cremona to Milan was sucking away 3+ hours of my time every day.
At that time Growens needed a developer for the BEE business unit with the exact skillset I was seeking to acquire, but still didn't have. And yet I was approached and offered a job, apparently because even without some of the hard skills required I was appealing as a person and a professional.
Mind-blowing, right? And being able to work in my home city? The cherry on top. How could I refuse?
It sounds like a great start. What is your job like, today?
First thing, I'm a Fullstack Developer, which means I'm able to move freely between all the typical stacks of an application: frontend (the interface that is being used by customers), backend (the engine under the hood), and infrastructure (the machines that run it all).
But being a jack-of-all-trades as a developer wasn't enough, so just over a year ago I started to shift to a managerial role, focussing on the personal well-being and technical growth of our entire fullstack team.
It's a challenging task for sure but I love challenges (more on this later), and I love to help people. It's honestly a great satisfaction to be able to guide and support someone and see them improve and thrive in their work.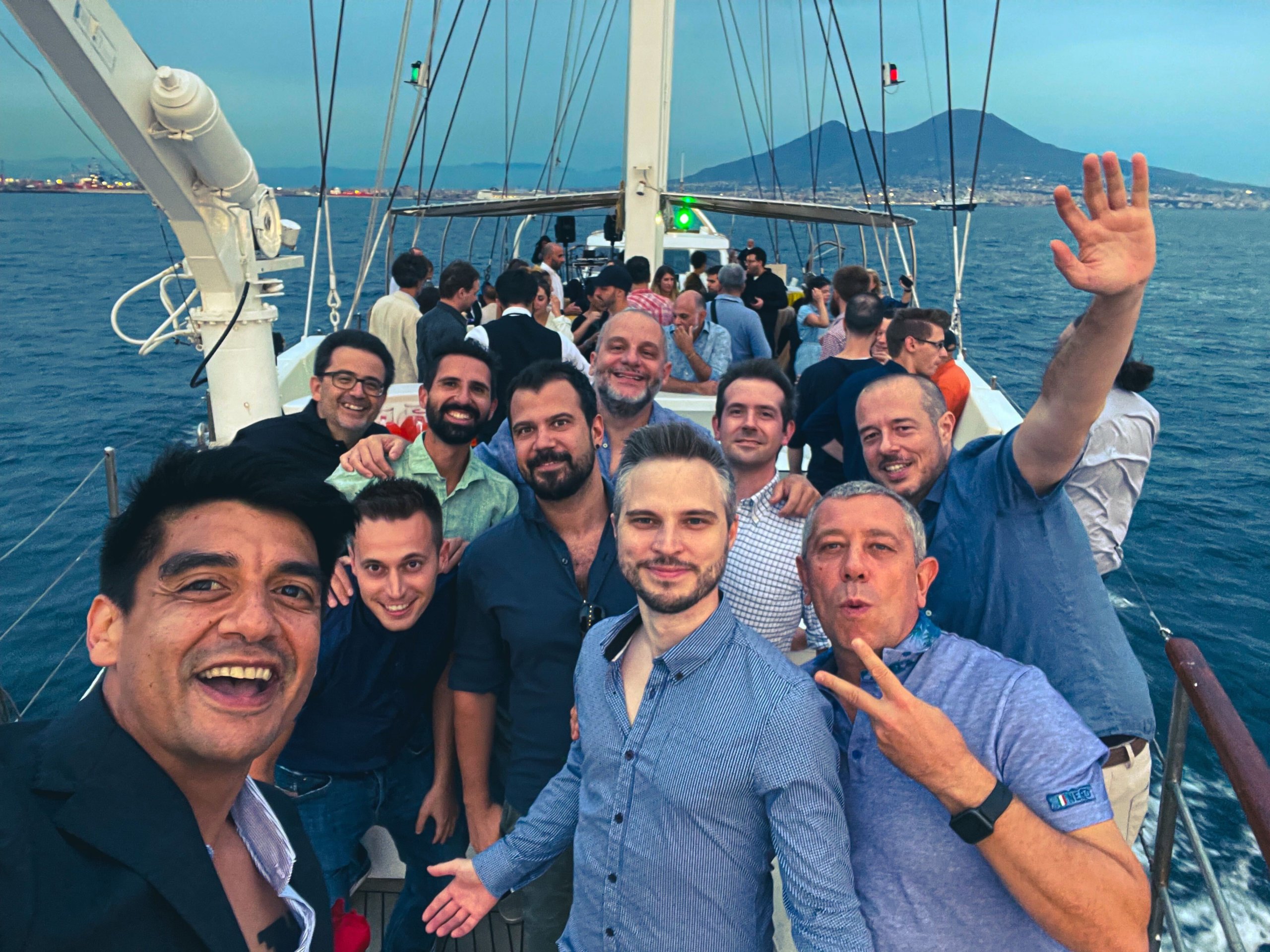 Kids usually dream of being astronauts or archaeologists. Have you always known that you wanted to write code?
Good question. In Italy, boys and girls are called to make a rather important choice in their learning path at 14 years of age, when they choose their high school.
Honestly, as a 14-yo boy, I didn't know what I wanted to do as a grown-up.
I had been tinkering with computers for the past couple of years, taking them apart, reassembling them and starting to code a bit in C and Pascal. I was also an eager Maths student and I saw potential in Economics.
So, I ended up choosing a high school that had both, picking "Accounting with a twist": an experimental course that had computer science lessons and more Math hours than usual.
After 5 years I realized that I was done with balance sheets and I enrolled in a Computer Science university. The rest is history.
What does your daily work entail?
It's a complex, fun and challenging mix of things.
On one hand, I still develop a lot, which might sound uncommon for a manager. Our Group culture is strongly based on continuous feedback, team discussion, and shared decision making, and even if we have a slight hierarchy we consider us all as peers.
This really creates a wonderful environment for people to work in, where everyone is trusted and can make an impact. But also requires managers to stay on top of their coding game, otherwise our contribution is useless.
On the other hand, I spend my time in touch with the people entrusted to me, making sure they are happy and enjoy their work, and outlining with them their path of personal growth.
I also work with other Engineering Managers on higher level flows and processes.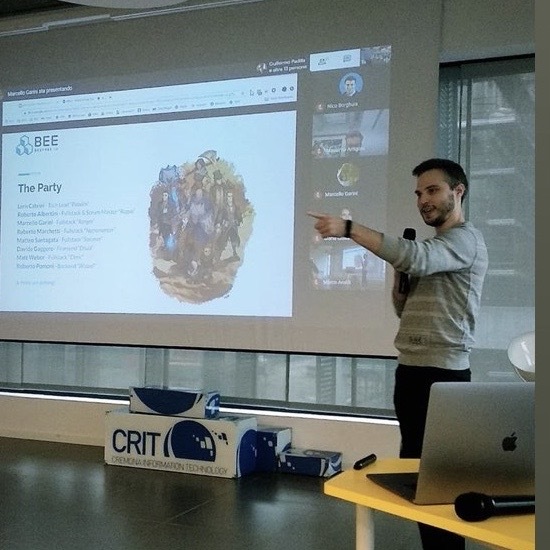 What's the best part of working at Growens?
The best thing about Growens is its focus on people. As I mentioned, I was invited to join Growens even if I was lacking some hard skills required (namely I didn't know React and I was a basic Python developer).
But Growens moved past that and saw value in me, giving me the time to acquire my missing skills and allowed me to quickly bloom in my job.
Now, as a people manager, I can only hope to give back to other colleagues this care I received.
Last but not least, what does Marcello look like in his private time?
Talking about indoor activity, I am a regular guy: I enjoy reading, especially fantasy and sci-fi books, playing video games, most likely story-driven action/adventure/roleplay games, and watch TV series.
But the thing that usually draws attention is my sport, Parkour. Yes, the one where we jump and climb all over the place. I know it sparks interest because, generally, Parkour is seen as an extreme sport, with reckless practitioners.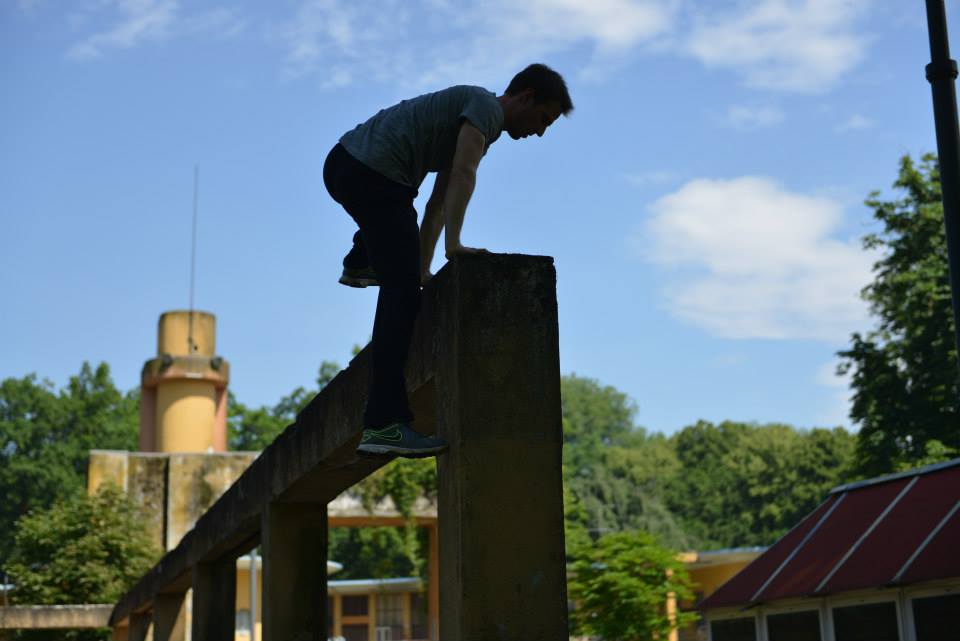 Well, that couldn't be farther from the truth, because it's a discipline with self-growth and safety as core pillars. Parkour is about finding obstacles and challenges and overcoming them.
It requires training body and mind alike. Whenever you face a challenge (dangerous or not), this should never be outside of your capabilities, you have to keep the risk infinitesimal.
Ultimately Parkour wants to forge strong, confident individuals.
Parkour's mentality of facing challenges, overcoming them with constant self-improvement, pushing your comfort zone a bit every day, is something that I apply outside of the discipline and it has helped me tremendously in my work and life so far.
Do you want to join Marcello and the rest of the Growens team? Check out our open positions now!